Boulder Renaissance Consort

The Boulder Renaissance Consort, formed in 1980, specializes in performing music from the Middle Ages and Renaissance. We have performed on stage with the Colorado Shakespeare Festival, for Renaissance fairs in Colorado and Wyoming, at the YMCA of the Rockies and the Stanley Hotel in Estes Park, at the Colorado Governor's Mansion and Denver Art Museum, at the medieval drama festival in Toronto, for the International Congress on Medieval Studies at Western Michigan University, for the American Off-Schoolwerk national conference in Seattle, on the Montgomery College (Texas) Chamber Music Series, on the King of Glory Lutheran Church concert series in Cheyenne, with the Metropolitian State College Theater Department, with the 2nd Avenue Singers in Denver, and for the Bolder Boulder. We have produced two CDs: From Cathedral to Castle and A Rose in Winter.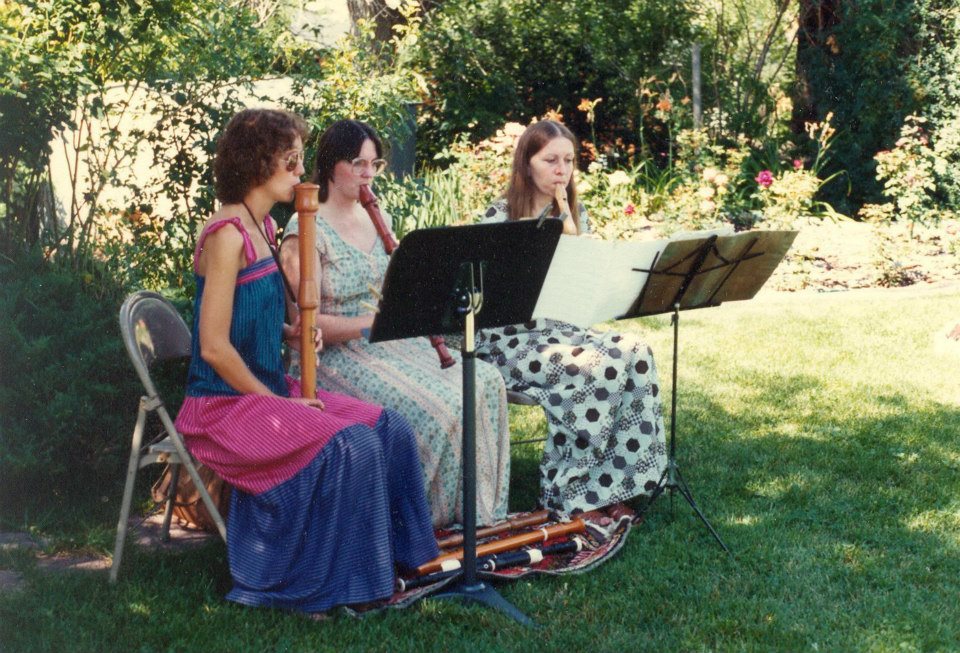 Boulder Renaissance Consort 1982
Coming Events:

- 40th anniversary year Christmas Concert!
     The Boulder Renaissance will be performing our 40th anniversary Christmas Concert on December 5, 2021 at 4pm at Grace Lutheran Church in Boulder.

Watch this space for more information.